Insight
1997

Through a slight modification this t-shirt also functions as a

camera obscura

. Light from the outside passes through the hole and projects an image onto the body of the wearer. The shirt comes with instructions and exists as an unlimited edition.
Insight
1997



Detail of hole made from a punched metal eyelet.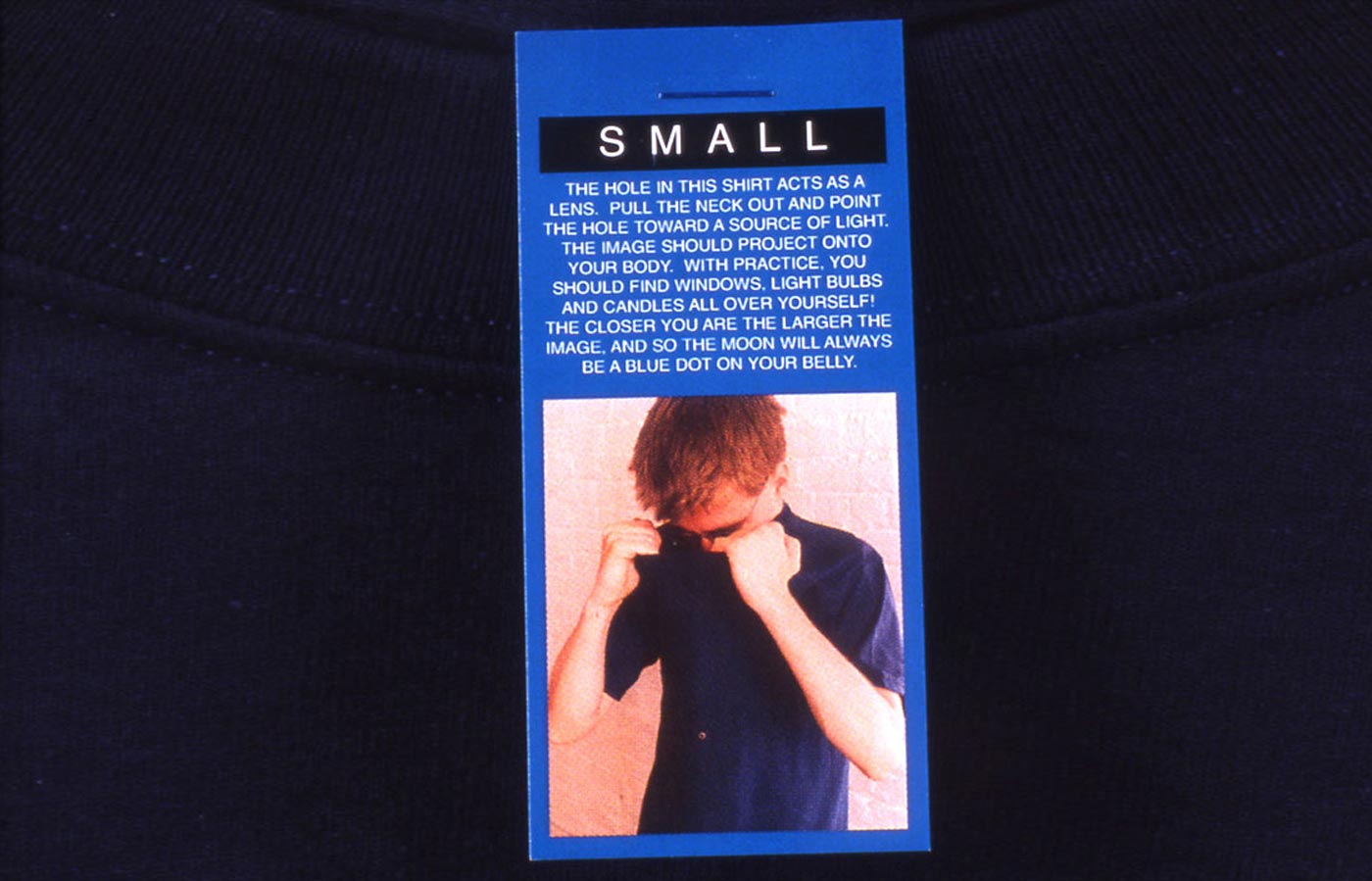 Insight
1997


Detail of tag. Although this project has been included in shows it is not contingent on exhibition. The production and distribution has been ongoing since 1997. For the project's author, it has functioned as a self-sustaining cottage industry.